ActionAid's Türkiye-Syria Earthquake Response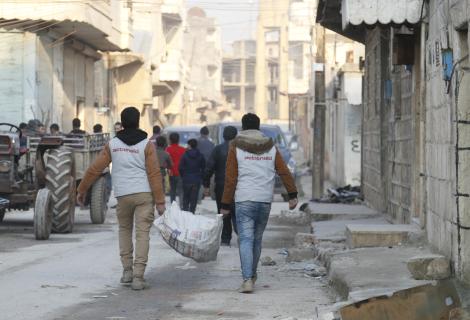 ActionAid Arab Region is providing humanitarian assistance to communities affected by Türkiye-Syria Earthquake through our women- and youth-led, human rights-based approach to make a distinct contribution to the crisis response in Syrian Arab Republic. Building on ActionAid's existing partnerships and alliances with two civil society organizations- Violet Organization active in Northwest Syria and another grassroot organization in Latakia- we are setting up a local partner-led humanitarian response focusing on providing immediate humanitarian relief to affected communities in Idleb, Aleppo and Latakia Governorates.
Our response includes multi-sectoral assistance to affected communities including food, shelter, winterisation support, Non-Food Items (NFIs), livelihoods, providing psychosocial counselling to children, women and girls experiencing trauma, prevention of gender-based violence and strengthening women's and young people's leadership.
Multi-sectoral protection services for trauma affected women and girls affected by/at risk of SGBV and trafficking, including case management, counselling, psychosocial support, safe spaces, referral to specialised service providers and/or economic autonomy support.
Support to affected girls, boys, and youth, including psychological first aid and psychosocial support and/or child and youth-friendly spaces and recreational activities.
Shelter provision including tents and shelter items including mattresses, blankets, some cooking utensils, and floor mats. A total of 2,750 people has been supported with temporary shelters- tents as well as shelter items including floor mats and utensils.
Food distribution - 16,750 people have received food items, ready to eat portions, bread bags, water and hot meals.
Winterization support including distribution of blankets, thermal clothes, and heating items, mainly firewood to displaced people. 11,050 people have been reached with winterization support while around 60 tons of heating items have been distributed to 5,482 people.
Ambulance for mobile medical unit for first aid transports patients to treatment facilities in addition to providing emergency medical services and mental health services for both survivors and the team on the ground. The ambulance services have so far supported a total of 1,053 people, 117 people have received ambulance services, 223 injured people were assisted, and 713 others benefited from referrals and transfers to and from the hospital.
Rubble removal has benefitted 160 families. 106 bodies have been retrieved. Around 758 people were residing in affected 15 neighbourhoods which have cleared and became accessible in Armanaz, Janderis and Harem.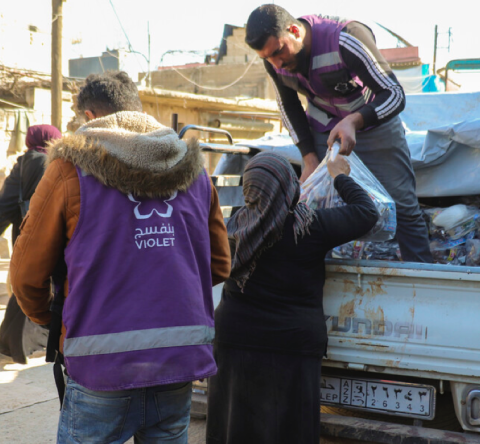 Türkiye-Syria Earthquake Appeal
ActionAid will be responding through local partners with shelter, food, medical aid, warm clothing and heaters
Help us to reach more people by contributing to our appeal.
Donate Now