ActionAid warns of devastation for Rohingya communities as it responds to Cyclone Mocha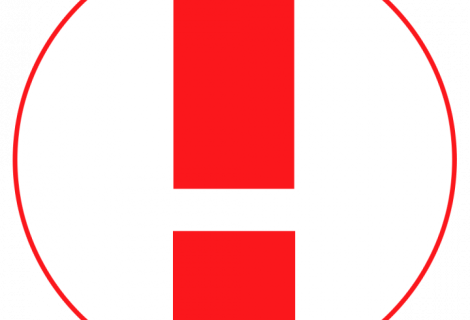 As Cyclone Mocha gathers in speed and ferocity, ActionAid warns of distress and destruction for over a million Rohingya refugees living in Cox's Bazar, Bangladesh and six million people already in need of humanitarian assistance in Myanmar's Rakhine state and northwestern region. In Bangladesh, a total of 5.7 million people could be exposed to the terrifying effects of the cyclone, which may be the worst cyclone to hit the region in over two decades.
ActionAid is preparing to deliver food packages to local communities, including essential items such as safe drinking water, oral saline, flattened rice, puff rice, dates, and sugar. In Bangladesh, the on-site team has also been conducting door-to-door visits in the days leading up to the cyclone, to ensure preparedness messages are shared and arranging equipment to bolster homes where possible. Fearing landslides, volunteers are assisting residents in vulnerable areas to relocate, either to relatives' houses or to designated shelters.
Farah Kabir, Country Director, ActionAid Bangladesh says: "With the predicted severity of cyclone Mocha, thousands of people are estimated to be affected, including over a million Rohingya refugees living in camps in Cox's Bazar. In Cox's Bazar, signal number 10 has been hoisted. Women, children, elderly people, and people with disabilities are particularly vulnerable and therefore a priority in our emergency response.  ActionAid Bangladesh, in collaboration with the government and other actors' initiatives, is taking various precautionary measures, including evacuation, and shifting to safe shelters. Our 800 volunteers, mainly young women and men, are working on the ground, raising awareness through door-to-door visits and through community hotspots, such as mosques. People at-risk are in the process of being transferred to safe shelters and we are also arranging relief packages, consisting of essential food and non-food items for the communities at-risk.

Partnership and collaboration are critical in facing Cyclone Mocha. This crisis underlines the urgent need for COP28 climate negotiations to get a new fund to address loss and damage up and running, as Bangladesh, Myanmar and India are once again going to be hit by escalating climate impacts."
---
To contact the ActionAid Press Office email media-enquiries@actionaid.org or call + 1-202-848-7603
Farah Kabir, Country Director for ActionAid Bangladesh and based in Dhaka, Bangladesh is available for interviews.
About ActionAid
ActionAid is a global federation working with more than 15 million people living in more than 40 of the world's poorest countries. We want to see a just, fair, and sustainable world in which everybody enjoys the right to a life of dignity and freedom from poverty and oppression. We work to achieve social justice and gender equality and to eradicate poverty.
About ActionAid's Rohingya Response:
ActionAid Bangladesh, as a right-based organisation, has been working in the Rohingya response since 2017, in different sectors to address the multidimensional needs of the displaced population. It also works with people from the host community who have been socio-economically affected due to the influx. ActionAid Bangladesh has reached over 380,000 people in thirty-two camps and host communities through different interventions, covering food security and livelihood support, water, sanitation and hygiene services, site-management and site development, skills development, protection, psychosocial support, gender-based violence case management, community risk assessment and emergency support during disasters.