ActionAid Palestine condemns demolition of school in the West Bank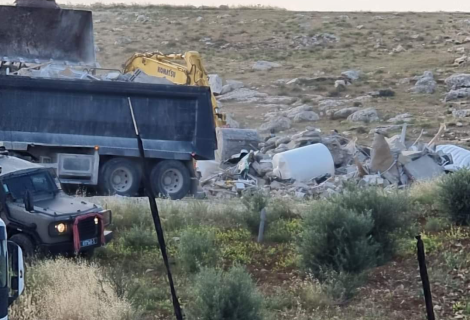 On Sunday 7 May 2023, the Israeli Security Forces broke into the Palestinian village of Beit Ta'amer near Bethlehem city in the West Bank and fully demolished Jubet Ad Dib school. ActionAid Palestine (AAP) had previously supported the school by carrying out general maintenance on the classrooms and establishing a safe space for children through the installation of sunshades, fences and gates to enable students to enjoy their right to education in a safe school environment.   
AAP strongly condemns the demolition of this school and considers it an illegal measure taken by Israeli authorities under international law. AAP calls for an immediate halt for future demolitions in the West Bank including East Jerusalem and urges the international community to put pressure on Israel to adhere to legal commitments towards protecting schools as an occupying power.  
Demolishing this school will deny 60 Palestinian students, from the first to fourth grades, the right to an education and deprive them from having a safe place to play and learn. The local community will be severely impacted by this demolition and will put them at risk of forcible displacement.
This school has been demolished five times already and rebuilt after each demolition.