IMF's persistent push for austerity reckless in face of Ukraine conflict and looming food crisis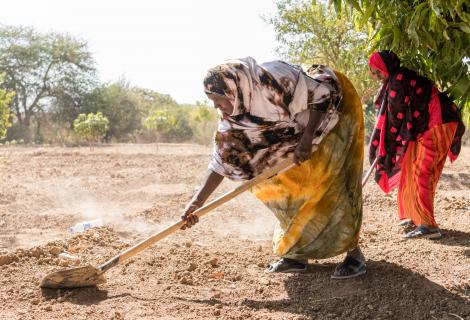 ActionAid urges governments to resist advice to tighten public spending as Spring meetings expose huge gulf between IMF's progressive rhetoric globally and actions on the ground in the countries hardest hit by soaring food and fuel prices.
By Arthur Larok, Acting Secretary General of ActionAid International, and Hibo Adam, Women's Rights Officer at ActionAid Somaliland. 
---
The war on Ukraine is being felt in every corner of the world as food and fuel prices soar. But it is communities on the frontlines of the climate crisis and women and girls whose lives have long been devastated by ongoing conflicts and deepening humanitarian emergencies, who are being hardest hit by a near-global cost of living crisis.
"The crisis outside Somaliland is reaching here," 80-year-old Amina Ibrahim Ege, told us, as she explained how 25kg of rice has risen from $20 to around $30 over the past month, while petrol has soared from $12 to around $30 for five litres.
These skyrocketing food and fuel price increases of more than 50% and 150%, respectively, reported at local level, are far outstripping global averages.
Hunger is rising and another global food crisis is looming. New figures released by the United Nations (UN) earlier this month, show that world food prices hit an all-time high in March following Russia's invasion of Ukraine. The UN's Food Price Index saw a 17.1 per cent rise in the price of grains, including wheat, oats, barley and corn, last month.
Countries in Africa and the Middle East are major trading partners with Russia and Ukraine, particularly for supplies of wheat, sunflower oil and fertiliser. Somaliland depends on imports for the majority of its food supplies, including for products like spaghetti, flour and rice, making it hugely susceptible to shocks in the global food market.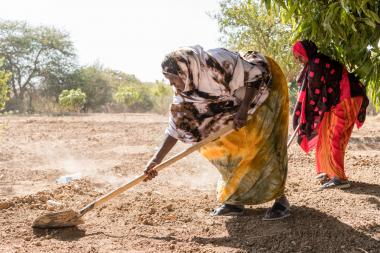 Many of these same countries in the Global South are still reeling from the economic impacts of Covid, conflict and political turmoil from Afghanistan to Haiti, drought, severe storms and flooding fuelled by the climate crisis across Eastern and Southern Africa.
But despite progressive-sounding rhetoric from its Washington HQ during this week's Spring Meetings, including calls for governments to target support at vulnerable families hit hardest by food and fuel price hikes, the IMF's advice at country level couldn't be more regressive.
The IMF is persistently pushing austerity measures in countries struggling to recover from Covid and embroiled in debt. Despite briefly recommending governments increase public spending during the pandemic, analysis shows that austerity cuts are expected to reach 159 countries by the end of 2022, with 6.6 billion people expected to be affected - 85% of the world's population.
In reality, this means a package of policies including cuts and freezes to public sector wages, pension and social security reform, reducing social protections and promoting privatisation. ActionAid's analysis found that IMF policy advice to constrain public sector wage bills in 15 countries, blocked the recruitment of three million essential workers, including doctors, nurses and teachers both before and even at the height of the pandemic.
An aggressive new austerity push happened in 2010 after the financial crisis and the 2008 food crisis, which the IMF's Independent Evaluation Office has since called "premature" and "damaging to growth". But these lessons are not being learnt. Our international financial institutions seem unable to move beyond seeing public spending on public services as 'consumption' and acknowledge it as vital investments for the fulfilment of human rights obligations and development goals. 
We know from experience that austerity is too often the IMF's response to rising prices, which in the current context feels reckless. Countries need to invest more, not less, in public services, ensuring that they are responsive to the needs of women and girls who are hardest hit during humanitarian emergencies and crises, when cases of gender-based violence soar.
Rather than enforcing cuts to public spending, now is the time for governments to increase revenues through ambitious and progressive tax reforms that put the burden on the richest individuals and companies.
The Ukraine conflict is once again highlighting how our food, energy and economic systems are failing all of us and need urgent transformation.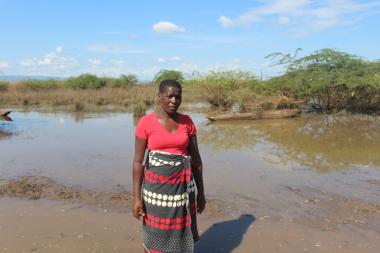 The latest, alarming reports from the Intergovernmental Panel on Climate Change (IPCC) could not be clearer about the need for an accelerated shift from fossil fuels to renewable energy to avoid catastrophic climate change. We are also witnessing the fallout from rising fuel and energy prices, which are pushing millions more families into debt and poverty. Secure, reliable, affordable and universal access to renewable energy would address price volatility and put global climate goals within reach.
To fix our broken food systems, we need to invest in and transition to agroecological farming techniques, which work with nature, build climate resilience and protect the rights of farmers, especially women. This is essential to reducing dependence on chemical and fossil fuel-laden fertilisers and cutting emissions from harmful intensive agriculture and meat and dairy production.  Governments must also invest in building national and regional food reserves to act as buffers and reduce vulnerability to food shortages and intervene to fix prices.
Families in the global south are being pushed to the brink of starvation by a war on the other side of the world. Meanwhile, our international financial institutions push austerity policies and fail to address the debt burden, while vast sums of public and private money continue to be pumped into fossil fuels and climate-harming agribusiness. We must cut off this endless supply of funds perpetuating climate and hunger crises, and shift money to agroecology and climate-resilient, low-emission alternatives.
---
ActionAid Country Directors working in 19 countries across Africa have written to their heads of state and regional bodies, including the Africa Union, Southern Africa Development Community, Economic Community of West African States and the East African Community, urging governments to resist advice from the IMF to tighten public spending and harmful austerity policies. Read the letter in full here.