EU's gender-blind corporate due diligence proposal risks leaving women behind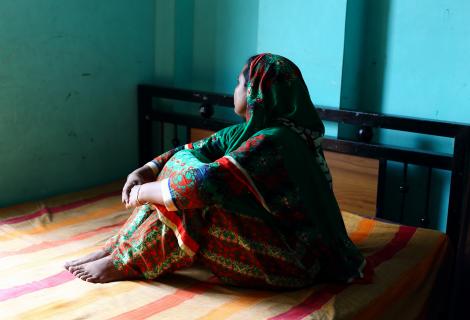 ActionAid International raises concerns about the European Commission's proposal for a Sustainable Corporate Due Diligence Directive.
ActionAid's research shows how the human rights violations and environmental harm caused by corporate activities is far from gender neutral, with women facing lower salaries, increased gender-based violence, abuse and harassment at work. The draft legislation fails to acknowledge how women are disproportionately affected by rights abuses in global supply chains.  
Ana Alcalde, director of policy and programmes at ActionAid International, says:  
This draft legislation is crucial and long overdue recognition of the need to address human rights and environmental abuses in global supply chains. But the European Commission misses the mark with this gender-blind proposal.  
Failing to tackle corporate human rights violations through a gender lens will prevent it from having real impact in the Global South where women and communities are hardest hit by abuses and harmful activities of multinationals.  
As the proposal makes it way through the Council of the European Union and European Parliament, this glaring gap must be addressed so that women and the most marginalised are not left behind.
ActionAid's analysis of the draft directive finds:  
The proposal lacks any reference to the specific impacts of corporate activities on women and/or other marginalised groups, such as indigenous people or human rights defenders.  
The absence of a gender lens and intersectional approach in the draft due diligence directive would lead to the exclusion of women and render invisible the adverse impacts on their rights.  
While the draft legislation proposes a general due diligence obligation for companies with more than 500 employees and a €150 million plus revenue (and specific provisions for companies 250+ employees operating in high-impact sectors), the criteria selected would leave a staggering majority – 99% - of European companies outside the scope of the directive.  
Women are often most at risk of corporate human rights abuses in sectors where many of the companies operating are small and medium-sized, such as in the garment industry, horticulture and tourism sectors where the majority of the workforce is women.
Under the current proposals, multinational corporations can rely on contractual assurances of due diligence from their first tier of suppliers. This company would then have the responsibility to 'cascade' these practices down through their suppliers. This risks turning human rights due diligence into a box-ticking exercise and could allow EU corporations at the top of supply chains to avoid responsibility, making it harder for workers and affected communities, who still bear the burden of proof, to access justice.  
In the coming months the proposal will be open for negotiations, amendments and approval as the European Parliament and EU member states define their positions. This is a vital opportunity to ensure the directive is strengthened and takes a gender-responsive approach to due diligence and tackling abuses in global supply chains.