ActionAid responds to ban on women working with aid agencies in Afghanistan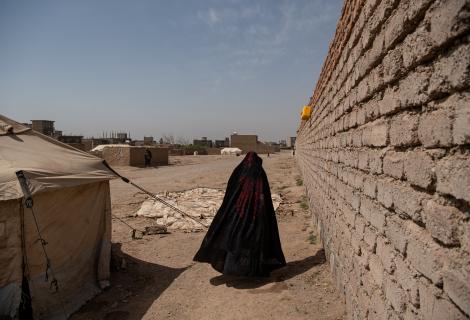 In response to a directive issued on Saturday that women in Afghanistan are now prohibited from working with aid agencies, ActionAid has published the following statement: 
ActionAid has witnessed the gradual erosion of women's human rights in Afghanistan with secondary schools closed for almost nine months and the subsequent closure of colleges. The most recent directive issued on 24 December preventing women from working with aid agencies like ActionAid will have devastating consequences on people who rely on their support.  

Women are essential to any aid humanitarian operation, more so in the context of Afghanistan where only women can interact with women. At ActionAid, our ability to provide services in the country is dependent on our 97 vital female colleagues who work tirelessly to better the lives of those around them.  

Currently, nearly half of the Afghan population don't have enough food to eat and are experiencing severe hunger.  If women are banned from working with us, it will prevent us from reaching out to half of the population that are already reeling from hunger. This winter, many are living through extreme temperatures and immediate intervention is needed to save lives. 

ActionAid has made the difficult decision to temporarily halt most of its programmes in Afghanistan until a clearer picture emerges. We will remain in close conversations with partners, donors and government officials to enable a reversal of these directives as soon as we are able to. In the meantime, we stand in solidarity with women, men, girls and boys across Afghanistan whose rights, lives and livelihoods will be impacted by this. 
ENDS
To contact the ActionAid Press Office email media-enquiries@actionaid.org.uk or call +44 7586107955. 
About ActionAid 
ActionAid is a global federation that works with more than 15 million people living in more than 40 of the world's poorest countries.  We want to see a just, just and sustainable world, in which everyone enjoys the right to a dignified life and freedom from poverty and oppression. We work for social justice and gender equality and poverty eradication. 
About ActionAid in Afghanistan 
ActionAid has been working in Afghanistan since 2002, supporting women to claim their rights and helping children go to school.