ActionAid: Do not abandon Afghans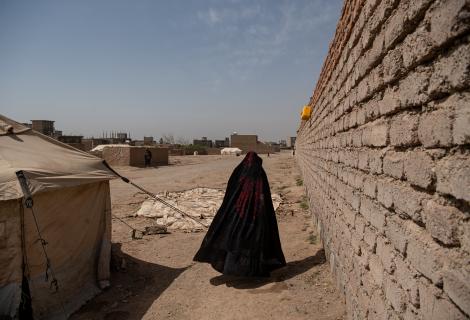 As government ministers and donors meet virtually for the United Nations (UN) OCHA Afghanistan Conference 2022, a high-level pledging event for the emergency response in Afghanistan, ActionAid is calling for additional funding for humanitarian support.
Sudipta Kumar, Country Director of ActionAid Afghanistan, says:  
"It is critical that world leaders do not abandon Afghans. The people of Afghanistan have just come through a terrible winter, and extreme food insecurity is forcing parents to go hungry so that their children can eat.
Afghanistan now has the highest number of people in emergency food insecurity in the world, and there is an urgent need to scale up humanitarian support to help save the lives of people left vulnerable by a harsh winter, drought, and the Covid-19 pandemic. The UN has predicted that, in the next two months, almost the entire population (97%) will fall below the poverty line.
Long-term support is essential to help create opportunities for work and financial stability. This needs to revive the Afghan economy and have a lasting impact on the lives of Afghan people.
The safety of humanitarian workers must be guaranteed to allow them unhindered access to people in need. ActionAid is supporting women to become leaders in humanitarian responses, so that women in vulnerable situations aren't excluded from support and services, and they can help rebuild their communities."
ActionAid is providing life-saving food support to 10,000 families across the provinces of Balkh, Bamyan, Ghor, Kabul, Nangarhar, Laghman, Samangan, Jawzjan, and Herat in Afghanistan. The organisation is focussing first on providing food to families in the most precarious situations, with a view to moving towards providing livelihood assistance, such as financial support to restart a business; seed and fertiliser kits for a kitchen garden; or supporting people to restock their poultry or livestock. This will enable families to support themselves in the longer term.
For more information please contact media-enquiries@actionaid.org