50 Million People Trapped in Modern Slavery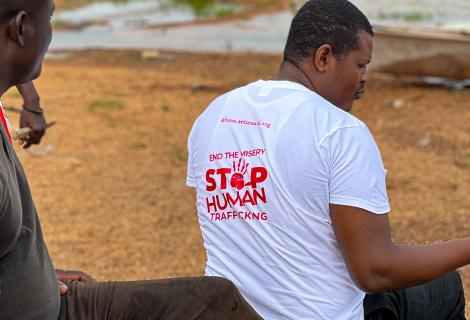 A recent UN report 'Global Estimates of Modern Slavery' shows that the number of people trapped in forced labour and forced marriage have increased significantly in the last five years to an estimated 50 million people.
Commenting on the report, ActionAid Ghana's Country Director, John Nkaw, said:
"This report reveals an estimated 50 million people are trapped in modern slavery situations, including forced labour, and forced marriage, translating to approximately one of every 150 people in the world. It's incredibly concerning and shocking to see that global estimations have increased by 10 million since the last reports in 2017.

The UN report suggests the COVID-19 pandemic, armed conflict, and climate change have exacerbated the modern slavery crisis leading to an increase in extreme poverty, disruption of education, and forced and unsafe migration.

The report, developed by International Labour Organisation (ILO), Walk Free and International Organisation for Migration (IOM), reveals that 27.6 million people are trapped in forced labour, with Africa hosting 3.8million of the global total. Women, children, unprotected migrant workers and those already in vulnerable situations are the most affected.

This is a direct abuse of basic human rights, and we must continue our local, national, and international advocacy efforts to end modern slavery now."
---
ActionAid's Combatting Modern Slavery project
In 2021, the Combatting Modern Slavery project was launched in Ghana and Ethiopia with funding support from Norwegian Agency for Development Cooperation (NORAD).
The prevalent form of modern slavery in Ghana is child labour, with an estimated 230,000 (3.2%) children as young as five years old engaged in economic activities. Also, in 6 out of 8 of the project districts, incidents of working beyond 8 hours a day were recorded, with 79% of employees in the agribusiness sector in the Tain district confirming this fact. ActionAid Ghana reaffirms its support for protecting the rights of women of children and the end of all forms of modern slavery in Ghana.