Zambia's election: Covid-19 guidelines must not be used to restrict monitors' access to polling stations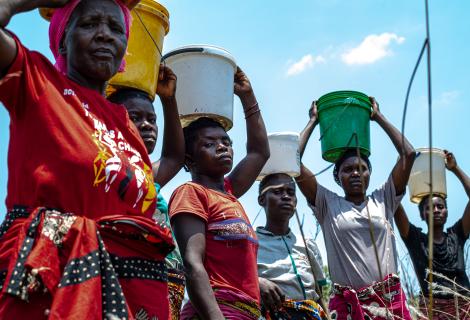 Lusaka – As Zambia heads to the polls tomorrow (August 12) for a highly contested election, ActionAid is calling on the Electoral Commission to protect the integrity of the ballot and ensure voting can proceed peacefully without interference.
Working with local partners, ActionAid Zambia is deploying election monitors to more than 1,502 polling stations across the country, covering seven provinces including the capital Lusaka. 
Nalucha Nganga Ziba, Country Director of ActionAid Zambia, urged every eligible citizen to exercise their democratic right to vote.  
"The Electoral Commission of Zambia and law enforcement agencies must ensure electoral integrity. We've seen too many times how poorly managed electoral processes in other countries can lead to civil strife, economic turmoil and violence," she says.   
"The Commission must be prepared for all eventualities and emergencies, from power outages to actual or attempted malpractice and violent interference, as votes are cast.  
"Covid-19 guidelines must not be used to prevent accredited monitors from carrying out their vital roles at polling stations. To ensure a fair and transparent election, monitors and observers must be allowed to carry out their roles effectively.   
"It remains to be seen how the Electoral Commission will manage this highly contested election amid Covid-19 and ensure that the will of the people prevails. It is imperative that all candidates accept the results, as this will strengthen our democracy and protect Zambia's reputation for holding peaceful and credible elections." 
Ends.  
For more information and interviews contact Jenna.Pudelek@actionaid.org or call +44(0)7795642990.