World on track for 2.4˚C of warming despite raft of new net zero pledges at COP26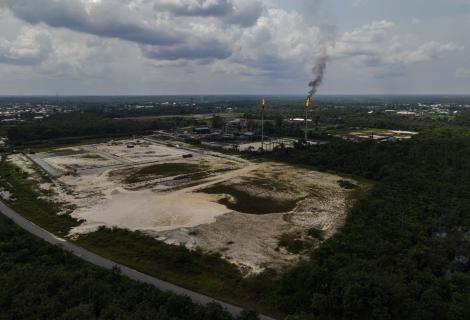 Glasgow, 9 November – ActionAid responds as the Climate Action Tracker warns that the world is headed to at least 2.4˚C of warming and net zero targets are 'just lip service to real climate action'.
Teresa Anderson, Climate Policy Coordinator ActionAid International, says:
"This is the strongest evidence yet that too many net zero targets aren't worth the paper they're written on and are failing to put us on track to limit warming at 1.5˚C.
"Despite the raft of shiny new net zero targets being unveiled to much fanfare at COP26, the world is heading to an alarming and fatal 2.4˚C of warming.
"It comes amid growing consensus and acknowledgement by scientists, politicians and civil society that far off net zero climate pledges are being used by governments and corporations to greenwash climate inaction. A dangerous overreliance on carbon offsetting is threatening the land, food security and rights of smallholders, Indigenous communities and women farmers in the Global South.
"To meet the goals of the Paris Agreement and avert catastrophic climate breakdown, we need real zero climate plans that drastically cut greenhouse gas emissions, rapidly phase out fossil fuels and transform economies."
Ends.
For more information please contact: jess.midwinter@actionaid.org / (+44) 7858436362