Latest draft COP26 text 'a slap in the face for those on the frontlines of the climate crisis'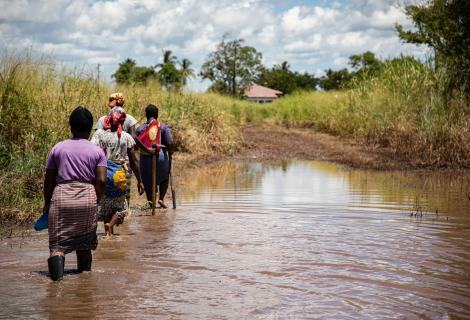 As the COP26 negotiations continue in Glasgow, ActionAid responds to the latest draft text: 
Teresa Anderson, Climate Policy Coordinator at ActionAid International, says: "The latest text from COP26 is a slap in the face for those who are already dealing with the devastating impacts of the climate crisis. It still does nothing to provide a single penny to support indigenous communities, farmers, women and girls to recover and rebuild after climate disasters. The vast majority of the world's countries are calling for a new funding facility for loss and damage yet their voices have been ignored, again.
"There were huge expectations that COP26 would be the moment when the world finally says - yes, we are in this together. But the wealthy countries that have done the most to cause the climate crisis are once again turning their backs on frontline communities in the Global South."
Ends. 
For more information and interviews contact Jenna.Pudelek@actionaid.org or Jess.Midwinter@actionaid.org.