Governments must no longer ignore the soaring costs of the climate crisis in the global south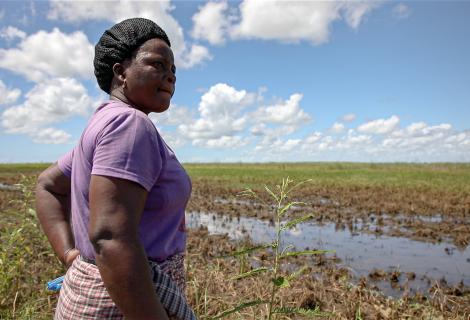 Speaking ahead of the climate and development ministerial meeting being hosted today (31 March) by the UK, Harjeet Singh, ActionAid's global lead on climate, says:
"Governments can no longer ignore the soaring costs of the climate crisis in the global south. 
"Nearly a decade of UN climate negotiations have failed to deliver finance to compensate the vulnerable countries already being devastated by the loss and damage caused by climate change. 
"COP26 is a chance to put that right. The countries least responsible for climate change are on the frontlines of the crisis, with women and young people hardest hit by its impacts. Finance to help them recover and rebuild should come from progressive taxes on polluting industries and ending harmful fossil fuel subsidies. 
 
"Urgent debt cancellation to enable countries to recover from the Covid-19 health and economic crisis and build climate resilience is also vital. In the wake of two climate-related cyclones in 2019, Mozambique had to borrow from the IMF just to manage the immediate disaster response. Meanwhile, the government has no funds to help hungry and desperate communities rebuild their lives. 
 
"As fossil fuel companies rush to exploit Mozambique's gas wealth, the resulting disparities between local suffering and extractive industry profit have helped to trigger a deadly conflict. This serves as a stark reminder that a lack of global action on climate finance is costing lives."  
Ends.
For more information and interviews contact Jenna.Pudelek@actionaid.org or call +447795642990.