Gaza ceasefire: ActionAid calls for lasting peace and urgent access for humanitarian relief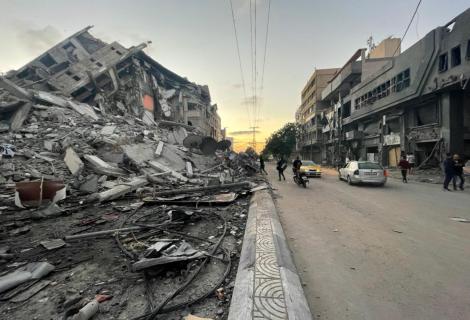 Ibrahim Ibraigheth, Country Director of ActionAid Palestine, says:
"The ceasefire will bring some relief to the Palestinian communities who have been living in fear for 11 days and nights of relentless and deadly bombing by Israeli occupation forces.
"This latest escalation in violence has left women and children most at risk. More than 91,000 Palestinians have been displaced, many have no homes to return to, schools and health centres have been destroyed, and hospitals are overwhelmed.
"The ceasefire will enable us to further assess the impact of the crisis and vital humanitarian relief must be allowed to reach the most vulnerable families.
"But until the root cause of the violence is addressed, there can be no lasting peace. The international community must work towards a just, long-term solution that includes ending the Israeli occupation of Palestine and the crippling blockade of Gaza and recognising Palestinians' right to self-determination."
ActionAid's Gaza response:
ActionAid's humanitarian response in Gaza will focus on the most vulnerable groups, including families whose homes have been completely or partially destroyed by Israeli airstrikes.
Working with local partner organisations, ActionAid is looking to reach some 2,000 families in urgent need of support, including food, Personal Protective Equipment (PPE), essential items such as hygiene kits, clothes, blankets, mattresses and nappies. A key focus will be providing psychosocial counselling support for traumatised children and their families, and women's protection services.
Ends.
For more information contact jenna.pudelek@actionaid.org or call +447795642990.