G7 Summit: Global South needs more than empty rhetoric on climate finance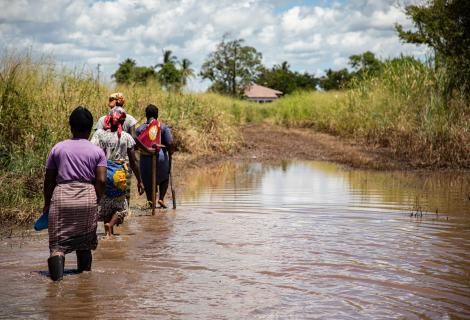 As G7 leaders today reaffirmed their previous commitment of $100 billion a year in climate finance, ActionAid is calling on the world's richest countries to make specific pledges of grants, not loans, to support vulnerable countries. 
Teresa Anderson, climate policy coordinator at ActionAid International, says: 
"The G7's reaffirmation of the previous $100 billion a year target doesn't come close to addressing the urgency and scale of the crisis. When it comes to climate finance, empty rhetoric won't pay the bills or deliver the action needed to avert climate catastrophe.
"Communities living on the frontlines of the climate crisis in the Global South need specific pledges of financial support that enable them to adapt and recover from climate disasters.
"Rich countries have so far failed to deliver on climate finance pledges and the majority of what has been provided so far has been in the form of loans, which are pushing vulnerable countries further into debt and poverty.
"The G7 must announce real finance through grants and stop turning a blind eye while the world's poorest and most marginalised, including women and girls in the Global South, are hit hardest by devastating cyclones, floods and rising sea levels." 
Ends.