COP26: ActionAid responds to US-China announcement to cooperate on climate action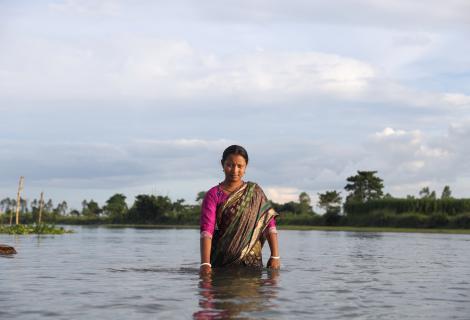 ActionAid responds to the US-China Joint Glasgow Declaration on Enhancing Climate Action in the 2020s.
Brandon Wu, ActionAid USA's Director of Policy and Campaigns, says:
"The Framework announced by the U.S. and Chinese governments today is a positive sign that these countries are committed to cooperative climate action, which will be necessary to meet the goals of the Paris Agreement.
"There is very little new agreed to in the framework, so as with all of the major announcements at COP, the key will be following up with real action on the ground. The US is still the largest historical emitter by far and has far higher per capita emissions than China, so it is essential that the US does its fair share of climate effort, including providing significantly scaled-up climate finance.
"Cooperation on climate action, if it enhances the ambition of both parties, is welcomed."
Ends.
For more information and interviews contact Jenna.Pudelek@actoinaid.org (+447795642990)