'Zambia's bondholders must demonstrate a measure of humanity'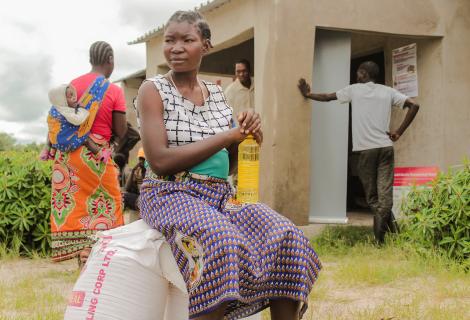 ActionAid responds as Zambia is on the brink of defaulting on its foreign debt
Lusaka, 13 November 2020 – Reacting to news that bondholders today have rejected Zambia's last-ditch effort to avoid plunging into default, ActionAid is calling for urgent debt cancellation to prevent the suffering of millions of Zambians.  
A so-called grace period expires today, which would make Zambia the first African country to default on its debt since the start of the pandemic.  
Nalucha Nganga Ziba, Country Director of ActionAid Zambia, says:  
"Wealthy bondholders are now demonstrating plainly, in the midst of the global Covid-19 crisis, that their sole priority is their own profit.  
"While bondholders manoeuvre to make sure they don't get less than Chinese institutions, vulnerable people in Zambia are set to be the big losers, as their government will be handcuffed in providing any public services. 
"The Zambia External Bondholders Committee must demonstrate a measure of humanity and recognise the suffering that its actions will inflict on millions of Zambian women and children. Ultimately, cancellation of at least a portion of Zambia's debts will be necessary to ensure that Zambians are not killed by the country's debt mismanagement."  
Zambia is Africa's second largest producer of copper but was already struggling with debt before the Covid-19 crisis. It is far from the only country struggling with debt repayments and shows the urgent need for debt relief.   
Ends.  
For interviews contact jenna.pudelek@actionaid.org or call +447795642990.