Record numbers displaced by extreme weather disasters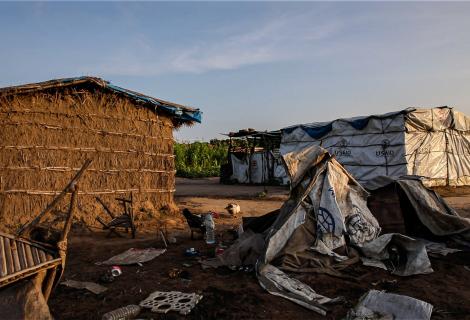 As new figures show 24 million people were displaced by climate disasters in 2019, ActionAid is calling for climate migrants to be protected
As new figures show increasing numbers of people are being displaced by disasters, ActionAid is calling on governments to strengthen communities' resilience to climate change as part of their long-term response to COVID-19.  
Figures from the Global Report on Internal Displacement (GRID) by the Internal Displacement Monitoring Centre (IDMC), show record numbers of displacements fuelled by climate change. In 2019, 23.9 million people were forced to leave their homes and communities due to extreme weather disasters, up 48% from 16.1 million in 2018. 
The report shows the highest number of new disaster displacements recorded since 2012, with 96% weather-related. Disaster displacements are three times the number caused by conflict and violence.  
Harjeet Singh, ActionAid's global lead on climate, says: "Millions of people are being displaced by climate change every year. After suffering devastating losses of livelihoods and loved ones, they try to rebuild their lives elsewhere, but often end up in risky, informal jobs, living hand to mouth. 
"COVID-19 has exposed how poorly migrant workers are treated. In Bangladesh, garment workers lost their livelihoods overnight as factories shutdown and in India tens of thousands of workers with no job security left cities to walk hundreds of kilometres back to their villages.  
"This pandemic must act as a wake-up call to governments about the need for social protection measures to ensure that climate migrants get basic services like food, education, shelter and security. In the longer term, response plans must include support for farmers and communities to become more resilient to climate change, so they're prepared for future disasters and disease outbreaks."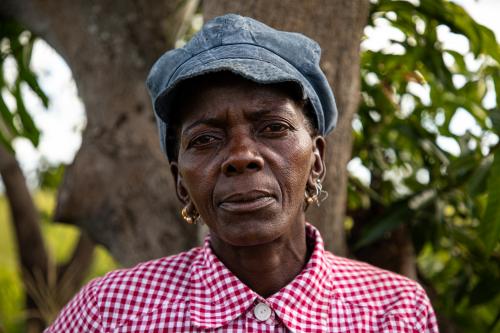 Cyclone Idai survivor: Marta  
One year after Cyclone Idai devastated Mozambique, survivors are still living in makeshift shelters and are now facing an escalating food and climate crisis.  
Recent flooding affected more than 70,000 people in the region of Sofala, where Idai made landfall, bringing back terrifying memories of the deadly storm, as homes and crops were once again swept away.  
Marta Chilumguame, 50, lives with her children and grandchildren in the Ndedja resettlement village, set up in the aftermath of Idai for families displaced by the storm.  
When the cyclone hit, she fled the nearby village of John Segredo, where many people lost their lives, including Marta's husband and eight-year-old son.  
"Everybody was climbing the trees. The houses and trees started falling down. I saw that the road was under water and the houses were also flooded.  I told everybody to run away and climb the trees," she says. "Suddenly the branch where my husband and my eight-year-old son had climbed onto, broke and they fell down into the water. They were dragged with the power of the water and they never came again." 
Distraught by the loss of her son and husband, terrified of what was to come, Marta says she clung onto the tree and stayed there for five days until the waters began to go down.  
"I lost my soul," she says. "Now I am alone, everything is becoming difficult, there is no money, no food. I can't afford to take care of these children alone."  
Marta, who lives with her six children, two grandchildren and nephew, says the family have reduced the number of meals they eat each day to try to cope with the food crisis.  
"Sometimes our children go to school with an empty stomach, they go hungry. When we get some food like rice I try to share with all members of the family," she says.   
"We have two meals a day, we never eat breakfast, sometimes we have no meals at all. I share with them all just the little we have and they drink water." 
Ends. 
For more information and interviews contact Jenna Pudelek in the ActionAid press office on +44(0)7795642990 or email jenna.pudelek@actionaid.org.  
Notes to editors:   
Images of Marta and Ndedja camp can be downloaded from these links. Video footage and stills available on request.  
https://stories.actionaid.org/?r=237402&k=0db1050b98  
https://stories.actionaid.org/?r=237395&k=f9f553c715  
ActionAid is a global federation working in more than 40 countries for a world free from poverty and injustice. For more information visit https://actionaid.org/.