COP26: It's crunch time for governments to respond to the climate crisis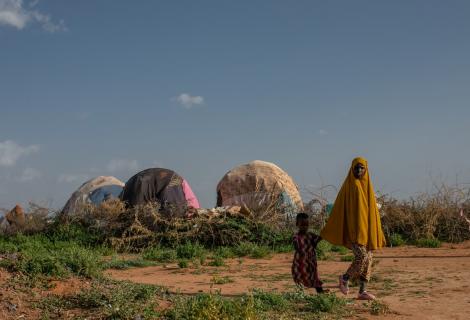 London, 4 February 2020 – ActionAid welcomes the launch of the UN climate summit (COP26) to be held in Glasgow this November.
The women's rights and social justice organisation is calling for civil society to be directly involved in the run up to and during this year's crucial talks to ensure that the experiences and expertise of those living on the frontline of the climate crisis are heard.  
Harjeet Singh, ActionAid's global lead on climate, says:
"COP26 is crunch time for governments to respond to the climate emergency and reign in polluting industries.
"Real action is needed to drastically reduce greenhouse gas emissions. But 'net-zero' targets are riddled with loopholes that could drive mass landgrabs and hunger. Many fear that fossil fuel companies and governments will use this term to evade their responsibilities and continue their polluting business as usual.
"Millions of people across southern and eastern Africa are facing a hunger crisis fuelled by the worst drought the region has seen in 35 years, flooding, cyclones and a locust invasion, with poor women and girls among those most affected. Communities in Australia continue to be devasted by unprecedented bushfires.
"It's time to convert the energy and outrage of ordinary citizens, led by young people, into bold government responses and support that match the scale of the crisis."
Ends.
Notes to editors:
ActionAid's Caught in the Net report looks at how net-zero emissions targets will delay climate action and drive landgrabs https://actionaid.org/publications/2015/caught-net-how-net-zero-emissions-will-delay-real-climate-action-and-drive-land
The report finds that adding 'net' to a goal of 'zero emissions' may prove to be a trap that delays real climate action, and which could drive devastating land grabs and hunger through the large-scale use of land, biofuels and biomass to absorb rising carbon dioxide emissions. Instead of requiring real emissions cuts, 'net' counting could allow for business-as-usual greenhouse gas emissions, offset by massive-scale mitigation through the land sector.