ActionAid USA's response to Trump's statement on cutting WHO funding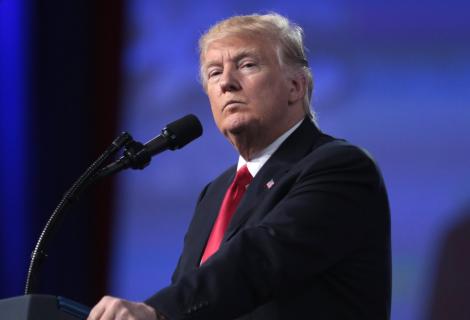 WASHINGTON, DC – On Tuesday, United States president Donald Trump said he would halt funding to the World Health Organization (WHO) and accused the United Nations agency of "severely mismanaging and covering up the spread of the coronavirus".
The U.S. is the largest contributor to the WHO. Trump's decision to pull funding from the global health agency comes as the number of confirmed cases worldwide nears 2 million and as the global death toll exceeds 127,600. 
Responding to Trump's remarks, Brandon Wu, Director of Policy & Campaigns at ActionAid USA, says: 
"Once again Trump's 'America First' ideology is undermining opportunities for global cooperation to get through this pandemic. Without minimizing the magnitude of the crisis here at home, cutting funding to the WHO isn't going to directly hurt people in the U.S. We have the resources to handle this crisis, even if the Trump administration consistently chooses rich elites over everyday people. 
"It's poorer countries, especially in Africa, who will be hurt by Trump's action to pull funding from the WHO. Even though the COVID-19 crisis has yet to reach its peak in many developing countries, they are already struggling to find the resources they need to cope with the pandemic, keep people healthy, and deal with the economic impacts in a way that doesn't leave anyone behind.
"What developing countries need right now – in addition to a fully funded and functioning WHO – are debt relief and a massive influx of financial assistance with no strings attached, so that they can strengthen their public health systems and social safety nets."
ENDS