ActionAid responds to Shell's 'net zero' pledge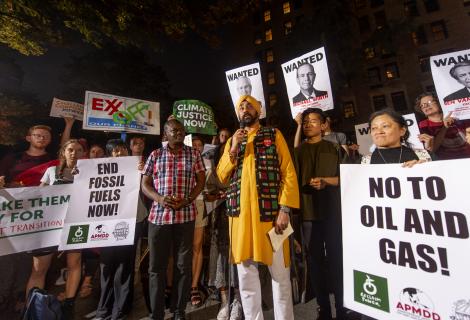 Responding to fossil fuel giant Shell's announcement that it plans to adopt a climate target of 'net zero' by 2050, Teresa Anderson, climate policy coordinator at ActionAid International, says:
"The "net" of "net zero" is a giant loophole that fossil fuel companies are using to avoid scrutiny. It risks delaying real climate action and driving land grabs and hunger in the Global South.
"Shell plans to continue extracting and selling their oil and gas. But they hope to keep their social license by trying to suck carbon from the air through vast tree plantations and storing emissions underground. 
"The fact that the technology they are relying on does not yet work at scale, and that massive land grabs would be needed to fulfil their tree planting ambitions, should raise huge red flags. 
"We mustn't let corporate greenwash or the COVID-19 pandemic distract us from the real and urgent transformation needed to avoid runaway climate change."  
Ends.