ActionAid responds to G20 announcement on debt suspension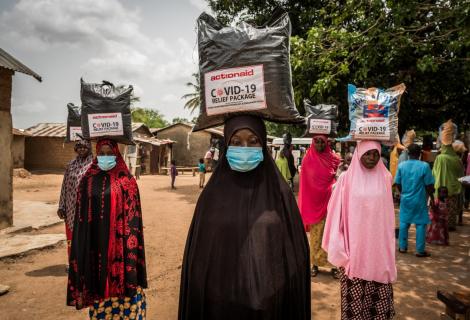 The G20 announced a six-month extension to the Debt Service Suspension Initiative during a meeting of the group's finance ministers and central bank governors at this week's International Monetary Fund and World Bank meetings.
Soren Ambrose, fiscal justice policy advisor at ActionAid, says:
"Failure to cancel debt payments for struggling low and middle income countries, is a failure to avert a looming debt crisis that is threatening to plunge developing nations into years of suffering and economic depression.
"The Covid-19 crisis is deepening existing inequalities and pushing millions more people into poverty and hunger. The G20's response to this remains completely inadequate with a six-month extension merely postponing payments as the world poorest countries face mounting debt and nothing to push private lenders and institutions like the World Bank to offer debt relief. 
"If developing countries can't count on rich nations and private lenders for debt cancellation, unprecedented collective action is needed, working through regional groups such as the African Union, to mobilise a debt strike."  
Ends.  
For more information and interviews contact Jenna.Pudelek@actionaid.org or call +447795642990.