ActionAid responds to COP26 delay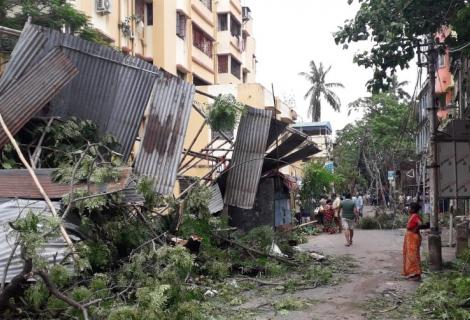 As the Covid-19 crisis continues to escalate globally, the United Nations has announced that the 26th UN Climate Change Conference (COP26) will be delayed until 1st- 12th November 2021. An online session will be held in June, and negotiations to prepare for COP are currently scheduled for October this year.  
Harjeet Singh, global lead on climate for ActionAid, says: 
"COP26 has been postponed, but climate disasters are rapidly intensifying and climate action cannot be delayed.  
"Cyclone Amphan has devastated huge areas of India and Bangladesh, destroying livelihoods and leaving people in urgent need of support. Meanwhile, locust invasions are putting millions in East Africa at risk of severe hunger. All while communities are battling a global pandemic. 
"With COP26 delayed for a year, governments must use this time to ramp up their national plans to reduce emissions and climate proof their agriculture. Vulnerable countries urgently need financing from rich countries to cope with increasingly frequent and severe climate disasters, which have undermined their ability to respond to the health and economic impacts of Covid-19. This is our this opportunity to strengthen climate action by building resilience to climate change into responses to the Covid-19 crisis."  
Ends.
For more information and interviews contact Jenna.Pudelek@actionaid.org // jess.midwinter@actionaid.org or call +44(0)7795642990 // +44 (0)7858436362