ActionAid issues urgent appeal for more ambitious climate plans ahead of UN deadline for Paris agreement submissions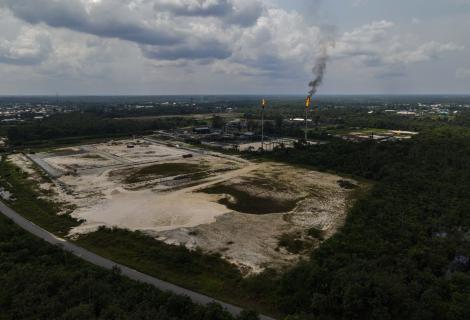 The UN deadline for governments' plans to tackle climate change is fast approaching on 31st December 2020. ActionAid is calling for increased ambition to limit global warming to 1.5°C and to support vulnerable nations. 
All nations agreed under the Paris Agreement to submit new or updated 2030 climate targets, known as Nationally Determined Contributions (NDCs) by 31st December 2020, ahead of COP26. But the current level of ambition in the NDCs submitted so far lack ambition and put us on a pathway to 3°C of global warming or more, which will lead to devastating and irreversible climate impacts. 
Harjeet Singh, global climate lead at ActionAid International says: "Globally, we need increased ambition to limit warming to 1.5°C, with every country doing their fair share. Rich nations need to step up their domestic targets and must also provide new and additional public finance to help developing nations in scaling up climate mitigation and adaptation efforts, as well as addressing loss and damage.
"ActionAid and Climate Action Network South Asia's recent report Costs of climate inaction: displacement and distress migration tells us that in South Asia alone 63 million people will be displaced and forced to migrate from their homes due to slow onset climate disasters by 2050, if we don't limit global warming to the 1.5C target. It is only through updated and stronger national climate targets, we can limit serious harm to people and economies now, and in the future."
The average global temperature in 2020 is set to be about 1.2 °C above the pre-industrial level, making it one of the three warmest years on record. There is at least a one-in-five chance of temperature temporarily exceeding 1.5 °C by 2024, according to the World Meteorological Organization.
ActionAid, echoing the call of the Climate Vulnerable Forum (CVF), demands all countries increase their mitigation ambition and finance commitments, as per their fair shares and on the basis of equity, to limit the average global temperature increase to 1.5°C and protect vulnerable countries and communities from the rising climate impacts. Global emissions need to shrink by more than 7% each year until 2030 to stay on track for 1.5°C target.