When leaders act like children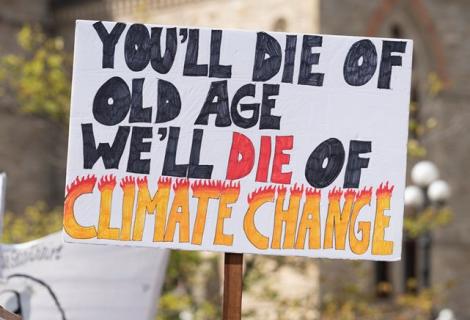 This blog was written by Sesheeni Joud Selvaratnam, International Programme and Policy Lead
I've listened to passionate and articulate young activists over my time in New York, including Jerome Foster II, Autumn Peltier, Xiye Bastida, Bertine Lakjohn and Greta Thunberg. And I can't help but wonder: why are leaders not acting? 
I find myself at an impasse as I take stock of the different meetings, mobilisations and dialogues I have been part of. Seeing the actions and listening to the voices of young people around the world during the Climate Strikes, the Youth and Climate Summit and Financing for Development Summit amongst others has reaffirmed my belief in the power of young people. However, I did not hear governments respond with sufficient financial and human resource commitments that would really transform societies, nor commitment to formally bring young people to the table . Why do we not fully respect the voices and rights of children and young people? Why do we ignore their safe and secure future? Why is it that more intergenerational dialogues are not promoted amongst world leaders and young people? What support are we providing for young people who have been mobilising around the world on issues important to them over the last decade? 
Many young people tell me that when they speak to their governments about their demands, they are informed that they do not understand the change process. Yet young people are engaged within their own systems, whether they are doctors, lawyers, politicians, entrepreneurs, farmers, or students: of course they understand. 
I continue to hear that despite the recent wave of youth mobilisation and leadership, young people are still not in decision making spaces. How is this possible? We see world leaders meet with inspirational young people and their movements but there are still few opportunities for leaders and young people to share the same space where intergenerational dialogue and accountability is live. Where are the bold governments? Where are those with the confidence, political will and leadership who can call different groups to the table to work together to make and implement policies on health, education and decent work?
I am saddened that the situation has not moved forward substantially this week, but I am encouraged by the challenge young people have presented: governments and large corporations are being watched will be held accountable for their actions.