ActionAid endorsed for high quality and assurance standards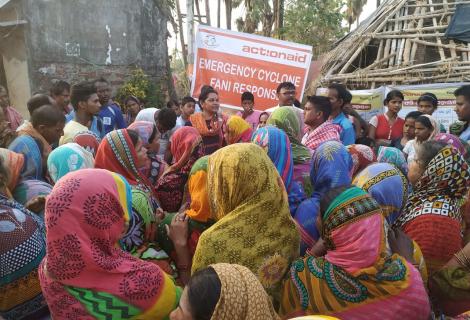 ActionAid is delighted to have been verified against the Core Humanitarian Standard (CHS). ActionAid is committed to continuously improving our programming, including our response to emergencies.
 
The recognition comes following a rigorous independent audit by the Humanitarian Quality Assurance Initiative (HQAI). In order to ensure the process thoroughly reviewed our approach and our work, we brought together 16 ActionAid member countries from around the world to take part. The lessons we learned during the process will be shared across the ActionAid International federation.
The subsequent report from HQAI highlights our strengths in community involvement in our programmes, our transparency, our openness and our accountability. It also praised the quality of our humanitarian work.
ActionAid is a member of the CHS Alliance, an influential network of humanitarian and development NGOs working to improve quality and accountability across the sector. You can learn more about this here.