International board members
Our Board Members work with our Secretary General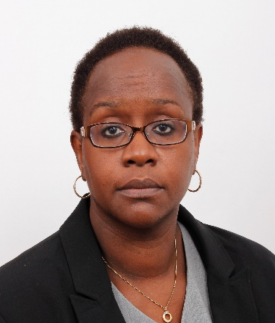 Priscilla Sichone Mpundu
Our International Board Member and Treasurer is Priscilla, who works with a number of boards in a Secretarial role or serves as a member of governance committees. She also is a certified Corporate Governance trainer under the Institute of Directors Zambia. Priscilla has used her finance training in the profit, academia and non‐profit sectors for over twenty years. 
She qualified as a Management Accountant CIMA, then did further training as part of her career progression; among these are Harvard Kennedy School of Government ‐ Strategic Frameworks for Non Profits, Financial Institutions for Private Enterprise Development; University of Botswana/Centre for Specialisation in Public Administration and Management (CESPAM) – Public Policy Development and the Institute of Development Studies/University of Sussex ‐ Regional Trainer for Analysis Trade Statistics for EPA's. 
She works with Baker Tilly Chartered Accountants Zambia, responsible for the company secretarial and tax advisory services. Priscilla had served on the ActionAid Zambia board for four years (2014‐2017) as Treasurer, before being elected to the Board of ActionAid International as Treasurer and Convenor of the Finance and Funding committee in January 2018.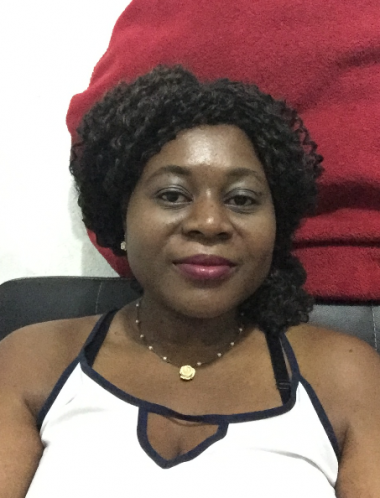 Glenda Joanna Wetherborn
Glenda is a Guatemalan of Afro-descendant, and a journalist, communicator, academic and popular educator attached to black feminism.
She is a specialist in Communication, Gender and Intersectionality with work experience and knowledge of the social context in Latin America and the Caribbean. She has a master's degree in equality and equity for development, a postgraduate degree in leadership for social change, and a postgraduate degree in rights and Afro-descendant populations.
She has been a member of the Board of Directors of ActionAid Guatemala since 2018 and of the General Assembly since 2014. She has also been responsible for Communication / Visibility and is a member of the Advisory Council of the Network of Afrodescendant Women from Latin American, Caribbean and Diaspora (RMAAD by its acronym in Spanish).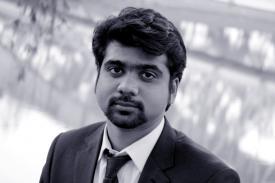 Showvik Das Tamal
Showvik is a human rights lawyer, who studied Forced Migration at the University of Oxford. He started his engagement with ActionAid Bangladesh during his student life while mobilising youths on contemporary human rights concerns through his musical and film-making endeavours. The AGM held in Maputo elected Showvik as the first youth representative in the International Board. 
He is also the first person from Bangladesh to be elected for the International Board of ActionAid International. By profession, he is employed in a UN Agency. His membership in the Board is completely in his individual capacity and not connected to his employment.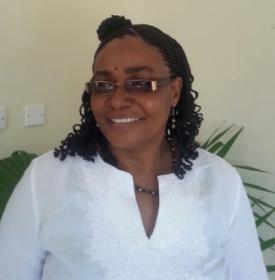 Elizabeth May Wakilo Righa
Elizabeth is a passionate human rights activist and has been the Board Chair of ActionAid Kenya. She works as a Programs Manager for Anglican Development Services and is on the boards of several faith-based and educational institutions. She was elected as a member of the International Board in 2016.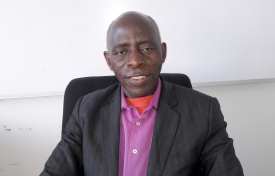 Azaveli Feza Lwaitama
Azaveli is a university senior lecturer in linguistics and philosophy, a human rights and trade union activist who advocates for Pan-Africanism on the African continent and internationalism globally. He once served as a Secretary General of the University of Dar es Salaam Academic Staff Assembly (UDASA) that has always fought for better and decent terms and conditions of work for Tanzanian university staff. 
He holds a BA (Education) Honors degree from the University of Dar es Salaam, a Masters degree in Teaching English for Specific Purposes as well as a PhD in Linguistics and Political Philosophy from Aston University in Birmingham in the UK. He has an academic and practical special interest in critical discourse analysis and critical language awareness as well as development ethics, in the context of which he co-authored a book titled Civic Ethics Handbook for Development: Ethics and Reflective Civic Skills for Democracy whose first edition was published by the Oxford University Press in 2004. 
He has been serving as the Vice Chair of ActionAid Tanzania since 2010, and his knowledge and experience in analysing internal and external contexts have proven useful in formulating responses to challenges where they arose.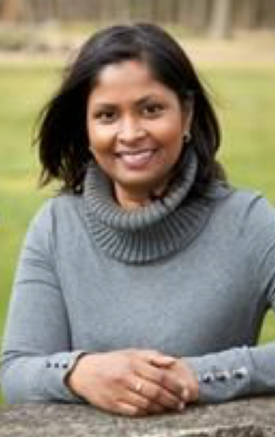 Ingrid Roestenburg-Morgan
Dr. Ingrid Morgan is a South African living in the Netherlands. Her expertise lies in international law, particularly the interplay between international criminal law and human rights and the intersections between mass violence, peace and security processes, transitional justice, including the role of international criminal courts and international organisations, international prosecutions, and traditional justice within the African context. 
She is overall interested in culturally sensitive approaches to human rights as well as international criminal justice, including the political dimensions of both. Prior to undertaking her Ph.D. she was employed as a Legal Officer at the United Nations International Criminal Tribunal for the Former Yugoslavia (UN-ICTY). Part of her educational background included completing a Ph.D. at the Netherlands Institute for Human Rights (SIM), Utrecht University, and a Master of Laws (LL.M) at Utrecht University, where she specialised in International Criminal Law and Human Rights Law; a Bachelor of Laws degree (LL.B) at the University of South Africa, specialising in Criminal Law and a Bachelor of Arts degree (B.A.) specialising in Sociology and Politics at the University of the Witwatersrand (WITS) in Johannesburg, South Africa.
Ingrid's deep passion and commitment to Africa and human rights has motivated her in using her talents for the benefit of those without a voice and agency to which she credits her role at ActionAid. Her wish is to see a world free of poverty and discrimination wherein each person can realise his or her full potential.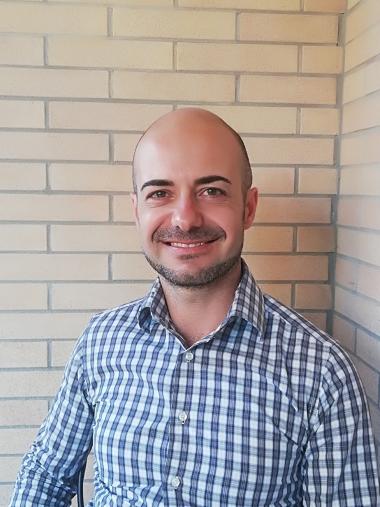 Rosario Gargiulo
Rosario has financial background by education and he works as finance officer in a public research funding agency. He had an exemplary path to ActionAid. He started as a donor, then an activist in local groups. In 2013 he was elected by Italian activists as a National Representative of Local Groups. He served on the ActionAid Italy board from 2013 to 2019 and as National Treasurer from 2016 to 2019. Rosario was elected as member of the International Board in June 2019.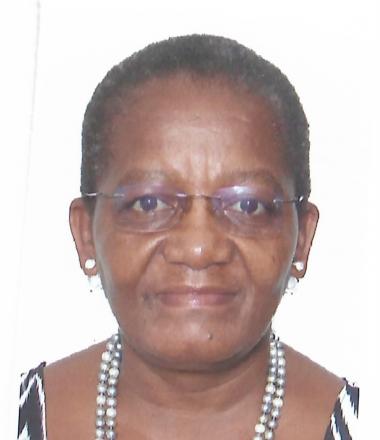 Júlia Tivane Holm
Júlia is well versed in strategic planning, program design, management, and on programs monitoring and evaluation. She has facilitated many strategic plans formulation for the partners of the organisations she has worked and works for. 
She is also experienced in working with both governmental and non-governmental institutions, including community based and grassroots organizations, particularly on issues related to sociological impact analysis. In the relationship with the partners in development work, she has worked in different contexts and different stakeholders having developed the ability to interact in different settings. 
Júlia has a good overview of the Labour markets in the Southern Africa region due to her extensive work experience with Trade Unions in South Africa, Zambia, Zimbabwe and Mozambique, and some exposure to Malawi and Angola.